iPads, Apps Helped Michigan State Blow Out Michigan 

The MSU staff already had access to a complete database of U-M ball screens in Big Ten play, put together by student manager Brenden Durco. Thanks to MSU's Sports Tec scouting program, a click of the button could show MSU coaches every instance of every ball screen combination -- Mitch McGary setting a screen for Burke, Jordan Morgan setting a screen for Hardaway Jr., and so on.

  http://tinyurl.com/a8x4e4j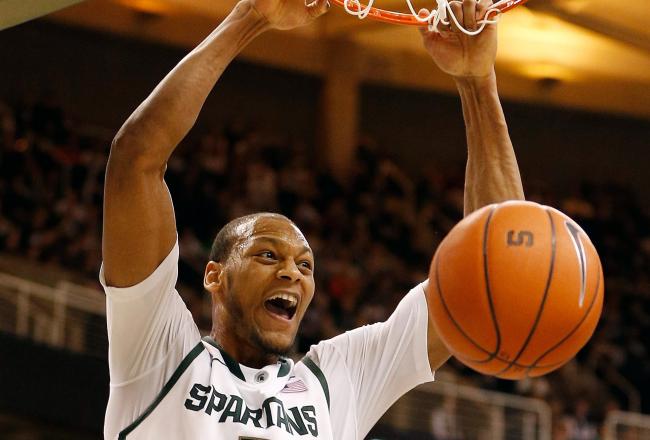 Photo from to beacherreport.com (http://tinyurl.com/a5cmvay)
When iCloud isn't enough:
When iCloud launched in 2011, I had hopes it would be a single-source solution, but over the years it's become apparent to me that for my uses, no single cloud-based storage fulfills all my needs. Instead, I rely on a few different solutions based on the strengths of each platform.
http://tinyurl.com/b8h4bx8
How to Say 'Look at Me!' to an Online Recruiter
Not having an Internet presence can be damaging, Ms. Safani said. She is among those who recommend that job seekers spend serious time detailing their skills and experience on commercial sites like LinkedIn and Twitter, with an eye toward making their names a magnet for search engines.
http://tinyurl.com/auuyyxj
Samsung Emerges as a Potent Rival to Apple's Cool
The South Korean manufacturer's Galaxy S III smartphone is the first device to run neck and neck with Apple's iPhone in sales. Armed with other Galaxy phones and tablets, Samsung has emerged as a potent challenger to Apple, the top consumer electronics maker. The two companies are the only ones turning profits in the highly competitive mobile phone industry, with Apple taking 72 percent of the earnings and Samsung the rest.
http://tinyurl.com/allcghq
Use Evernote and StudyBlue to Create Online Flashcards
If your students are using Evernote to record and organize notes during their classes, importing some of the notes into StudyBlue could be a convenient way to create review materials.
http://tw.gs/Y1zdgz
I've got 99 problems, but a test ain't one
I have not given a test the entire first semester. Not a single quiz or unit exam shows up in a column. My students smile just as wide when they look at their grades as well. It's been an amazing year so far, why ruin it with an ugly bubble test?
http://tinyurl.com/alc44ss